The casting coups continue!  This time Chuck and Balki will no longer be Perfect Strangers!
As per William Beck from TV Guide:

Bronson Pinchot — who popularized that catch phrase as bizarre foreigner Balki on the 1986-93 sitcom Perfect Strangers, has been cast on the second episode of Chuck's new season. Bronson, also memorable for his roles as Serge in the Beverly Hills Cop movies and as the Prankster on Lois & Clark, will play Victor, a tacky and audacious wannabe-matchmaker Chuck (Zachary Levi) meets at Milan's Fashion Week.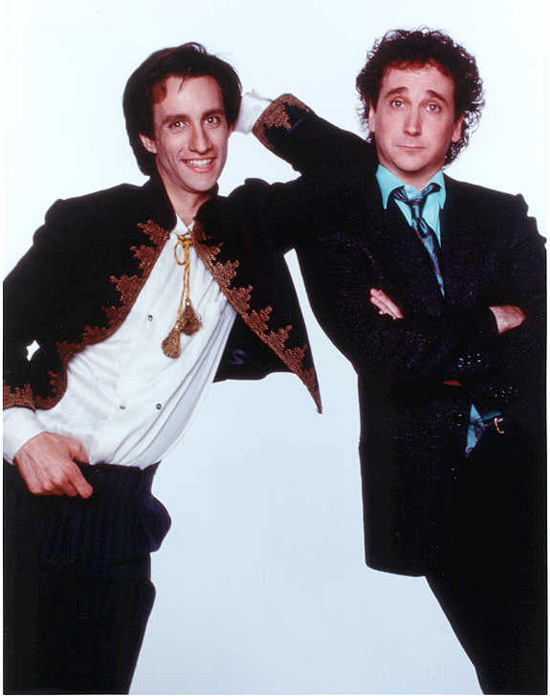 Further news from the article states that Armand Assante will return in 4.04  as Premier Alejandro Goya. The Premier, still feeling the love of Devon and Casey's 100% American Blood, will invite Chuck and Team Bartowski to his island for a vacation.  Is it a vacation or is the Premier up to something more?
I have run out of superlatives for the Chuck casting team.  Getting Assante to return and Pinchot to guest star speaks volumes about everyone attached to  the show.  It is a great touch that Assante gets to reprise his role as his character never got a proper send off the first time.
Now if only they would announce the return of Carina again….