Congratulations to Joshua Gomez, nominated for an ALMA Award!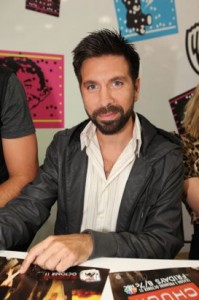 Since 1995, the NCLR ALMA Awards has promoted fair, accurate, and representative portrayals of Latinos in entertainment. As we honor the incredible talent of our community, we expect new generations to learn from the examples set by awardees such as Salma Hayek, Shakira, Narciso Rodriguez, America Ferrera, Edward James Olmos, and many more.
Fans can vote for Josh in the Favorite TV Actor – Leading Role category* at the ALMA Awards website. You'll need to register in order to vote, but doing so gives you a chance to win a trip to see the ceremony on September 10!
*I know, wrong category, but he and Chuck are being recognized and that's a good thing.