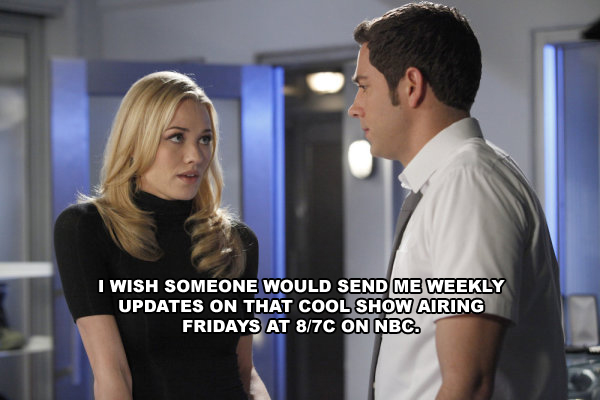 Chucksters, we know you're busy and sometimes you have to go hours, nay, days without checking in here at ChuckTV.net for all the scoop on season 5. Wouldn't it be nice to get a weekly digest with the most important Chuck news already curated and put in one email? We're nothing if not helpful, so we're pleased to announce the ChuckTV.net Weekly Newsletter!
The Scoop
You'll get one email per week – right now we're targeting Friday morning – with the most important stories we've posted on the site;
We will link to spoilers but will not include spoilers in the email itself;
Your email address will never be sold, because that is not awesome.
Want in? Sign up now and expect your first newsletter on Friday!