After several months of voting and crowning villainous winners for each season of Chuck, we're now down to the final showdown! The winning baddies from each season now go head to head for the title of Ultimate Chuck Villain. Here's the lineup: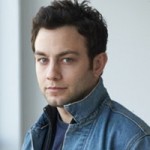 Season 1:  Lazlo Manhovski
Played by: Jonathan Sadowski
First appeared: Chuck Versus the Sandworm
A child prodigy recruited by the CIA to design weapons, Lazlo resented how he'd been treated by the government, and went rogue. At first Chuck sees him as a kindred spirit, another person the government wants to experiment on/with, but eventually Lazlo's instability is revealed and Chuck realizes how dangerous he is. When Lazlo attempts to blow up the pier where he was recruited by the CIA, Chuck's knowledge of James Bond movies helps him disarm the bomb. Manhovski is taken into CIA custody and never seen again.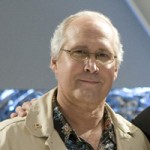 Season 2: Ted Roark
Played by: Chevy Chase
First appeared:  Chuck Versus the Dream Job
Head of technology company Roark Instruments, Roark came to the CIA's attention thanks to some suspicious foreign dealings. He is Stephen Bartowski's arch-nemesis and kidnaps Chuck and Stephen in order to force Stephen to help him finish his own version of the Intersect for use on Fulcrum agents. Roark was arrested at Ellie & Awesome's (first) wedding and later executed by a member of The Ring.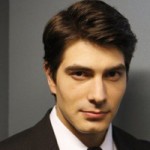 Season 3: Daniel Shaw
Played by: Brandon Routh
First appeared: Chuck Versus Operation Awesome
Daniel Shaw was a CIA Special Agent who obsessed with hunting down The Ring, believing that they killed his wife, Evelyn. He is initially tasked with training Chuck to help him take down The Ring. After learning that Sarah Walker's first kill was his wife, Shaw went rogue and joined The Ring to exact his revenge on Sarah and Chuck. He was arrested by the CIA at the end of season 3,  after downloading the Intersect, but escaped in season 5 and took Sarah captive in Castle. He and Chuck, now both de-Intersected, fight hand-to-hand before Ellie clobbers Shaw with a frying pan. He is currently incarcerated again.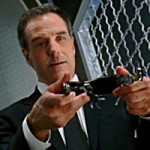 Season 4: Clyde Decker
Played by: Richard Burgi
First appeared:  Chuck Versus The Cliffhanger
Decker was a CIA agent sent to stop Chuck from committing treason by breaking Volkoff out of jail to help him save Sarah who had been infected by the Norseman virus. Decker fires Chuck from the CIA and forcibly removes the Intersect from him. In season 5, Decker continues to work against Chuck and Carmichael Industries as they enter the private security market. It is later revealed the Decker was a corrupt CIA agent who was being blackmailed & manipulated by Daniel Shaw to target Chuck. Gertrude Verbanski killed Decker using an incendiary device.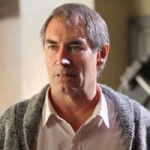 Season 4: Alexei Volkoff (wildcard pick)
Played by: Timothy Dalton
First appeared:  Chuck Versus the First Fight
A man with many names, and personalities, Volkoff is part of the Intersect mythology. A former MI-6 agent, Hartley Winterbottom was on the original Intersect team with Stephen Bartowski and was the first human Intersect. The Intersect was flawed, however, and when he went undercover as arms dealer Alexei Volkoff, Hartley was "erased". Chuck's mom, Mary Bartowski, was sent undercover in Volkoff Industries to protect him and bring down Volkoff Industries, a 20 year assignment. While trying to destroy Stephen's intelligence about him and the Hydra network, Volkoff attempts to kill Chuck and Sarah. Mary intervenes and a lengthy game of double-crossing ensues before Volkoff is erased and Winterbottom is restored. As his parting gift, Winterbottom bestows all of Volkoff Industries and its assets on Chuck and Sarah as a wedding gift.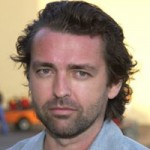 Season 5: Nicholas Quinn
Played by: Angus MacFadyen
First appeared: Chuck Versus Bo
A former CIA agent, Nicholas Quinn is now a rogue freelance spy intent on destroying Chuck who he sees as having the life Quinn was promised, then denied. Quinn was supposed to be the first CIA Intersect, until Bryce Larkin stole the program and sent it to Chuck. As a result, Quinn did not receive the Intersect, failed his mission, and was held captive by his enemies for over a year. He was later discharged from the CIA. He then opened a freelance spy firm and served Fulcrum, The Ring and Volkoff Industries as his clients, all of which Chuck defeated with the help of the Intersect. Intent on securing the Intersect 2.0, Quinn captures Sarah and erases her memories of the past 5 years, then convinces her that  he, Quinn, is her handler and that Chuck is her target. Sarah shoots him on the rooftop of the concert hall after the bomb he planted under Beckman's chair fails to detonate.
Those are our villains in a nutshell. Ready to vote? Round 1 of the final Ultimate Villain Showdown ends Thursday, June 21 at 8AM Pacific.