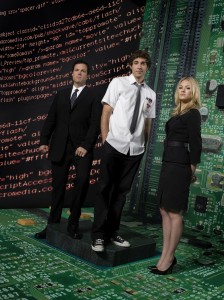 On this day in 2007, Chuck premiered on NBC. Who could have predicted that it would go on for five seasons, fought for by fans in unprecedented campaigns? In honor of the "Little Show That Could", here are five ways to celebrate Chuck's anniversary.
Watch the pilot and fall in love all over again.
Take a trip down memory lane in our Season 1 photo gallery.
Tweet @WarnerBrosEnt and let them know that you'd like to see our heroes on the big screen.
Post your favorite memories from Chuck below.
Pull out your Chuck playlist and listen to some of the artists you discovered thanks to the show.
Whatever you do in remembrance, thanks for joining us over the last 5 years as we've celebrated all things Chuck!