The cast and crew of Chuck are filming the season's final episodes right now, and a couple of fans caught sight of them on location at a church in Pasadena. Although they couldn't get very close to the action, one fan did snap this photo of the church marquee: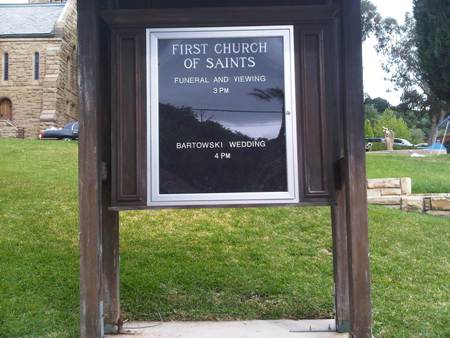 A funeral right before the wedding? I have a feeling the Bartowski wedding planner (aka Ellie) is going to be less than enthused that she has to work around that! In other wedding news, Jeff and Lester hacked Chuck and Sarah's wedding website, much to Ellie's dismay.
Pic from OnLocationVacations.com.