It's been a while since we last checked in with the cast and crew of Chuck, so let's take a little peek at what they're up to, shall we?
Zachary Levi
Zac is currently filming Shazam!, the superhero movie he's starring in for DC. As part of his role, he's bulking up and detailed how he's doing it during an interview on "Inside You with Michael Rosenbaum", which ComicBook.com reported on for us. Recently he teased fans with a "first look" at his costume on Instagram:
In sort-of-but-not-really Chuck news, during a Q&A panel at Heroes & Villains Fan Fest San Jose, Zac talked about wanting to continue Chuck's story with occasional movies on Netflix. He made sure to note that, "There are plans, unfortunately they're only my plans."
Yvonne Strahovski
When she wasn't filming the second season of The Handmaid's Tale in Ontario, Canada, Yvonne spent the past few months making the award show rounds as the Hulu series snagged honors at the SAG Awards, the Golden Globes, and the Critics Choice awards.

Yvonne has started doing some press for the return of The Handmaid's Tale (season 2 premieres April 25 on Hulu). She's on the cover of Australia's Jones magazine, talking about the political and social impact of the series, her road trip across America, and more. And in case you haven't been able to watch The Handmaid's Tale yet, season 1 is coming out on DVD March 13.
In addition to the acclaimed Hulu series, Yvonne has a couple other projects coming out in 2018. Fox recently moved the release date for The Predator from August 3 to September 14, which co-stars Yvonne. She also has an indie horror movie, He's Out There, coming out sometime later this year.
Official Synopsis:
"On vacation at a remote lake house, a mother and her two young daughters must fight for survival after falling into a terrifying and bizarre nightmare conceived by a psychopath."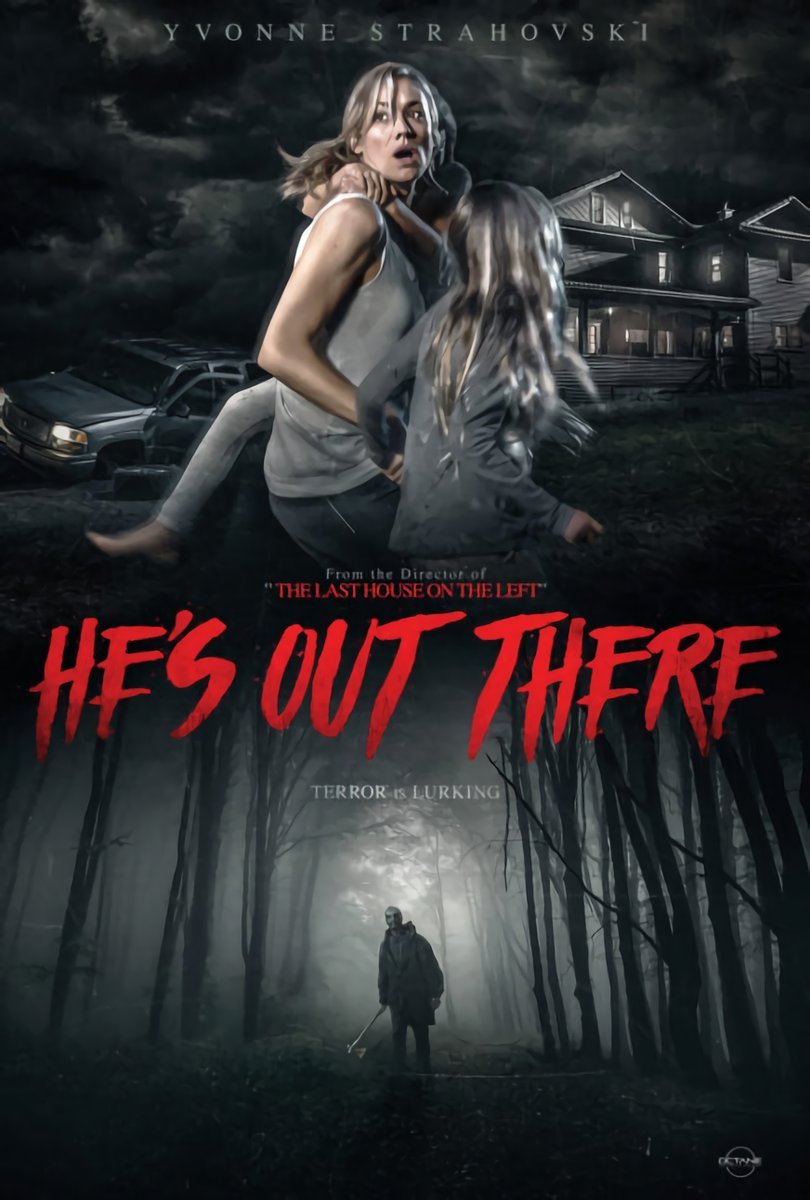 Adam Baldwin
In addition to celebrating his birthday on February 27, Adam is about to be a literary character. Sort of. EW reports that a new series of original Firefly novels are in the works. The books will be official titles within the Firefly canon, with Joss Whedon serving as consulting editor. In the second book, Firefly: The Magnificent Nine, by James Lovegrove (March 2019), Jayne receives a distress call from his ex Temperance McCloud that leads the Serenity crew to danger on a desert moon.
Joshua Gomez
In December, Josh dropped some new music!
Good morning humans.
I have some new music up.
Just in time to ruin your holidays.
Enjoy?

— Joshua Gomez (@JoshuaEGomez) December 13, 2017
His first album, Searching for an Outlet During an Ice Age, came out in May. He followed that with a two-song EP, simply titled "2", in December. All of Josh's music is available on iTunes and Spotify.
Vik Sahay
You may have caught Vik's mini-Chuck reunion on this week's episode of Scorpion on CBS, "Dumbster Fire." Remember when Robert Patrick guest starred on Chuck? Vik posted a photo on his way to film the episode back in January.
Vik also recently completed filming on indie drama In Heaven's Hands, due for release in late 2018.
Scott Krinsky
Speaking of hands…Scott guest starred in an episode of web series "A Cannibal's Handshake," based on a novel by the same name. He appears in episode 2, "A Good Little Score" (you will need to be signed in and of age to watch it).
Ryan McPartlin
Ryan filmed Hunter Killer, a movie co-starring Gerard Butler, Gary Oldman, Common, and Michael Trucco, back in 2016. He and Trucco recently stepped out in support of Gerard Butler at the Den of Thieves premiere.
When @MichaelTrucco & I do a movie with Gerry Butler, we show up for the premiere…even if isn't the one we're in. Go see Den of Thieves! Awesome! @schreiber_pablo even steals scenes at afterparty! Big Nick is your masterpiece @GerardButler! #DenOfThieves #HunterKillerComingSoon pic.twitter.com/Hpx8dfsuoi

— Ryan McPartlin (@RyanMcPartlin) January 18, 2018
Tim Jones
Our buddy Tim has a new soundtrack out! He composed the score for Beast of Burden, an indie film starring Daniel Radcliffe (this Harry Potter fan approves). You can order the soundtrack and sample the score at Amazon.