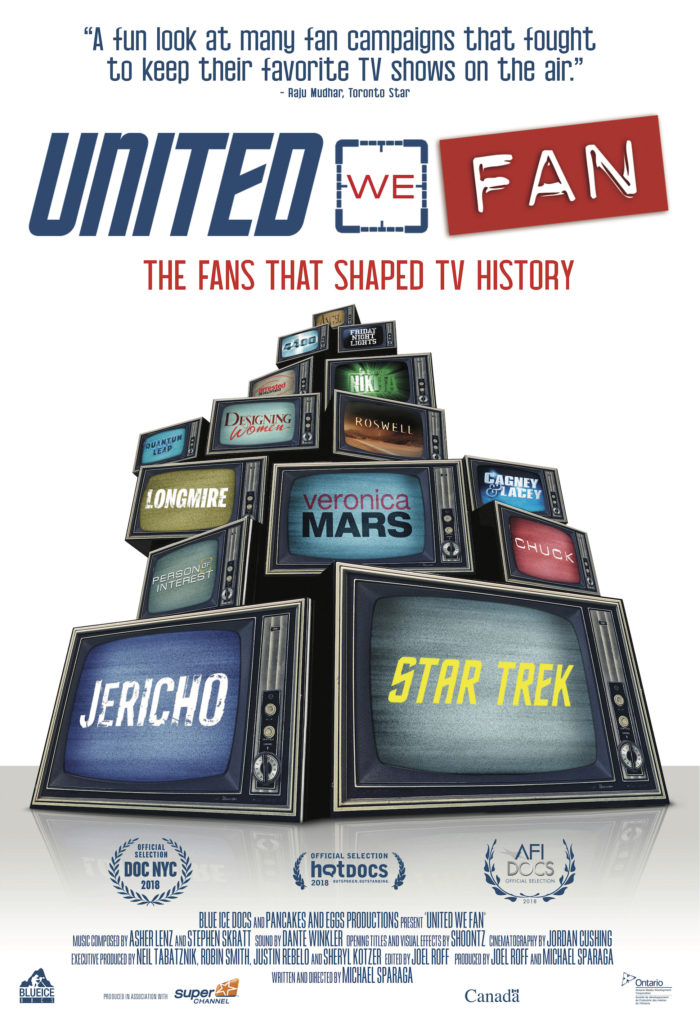 We've been telling you about United We Fan, the documentary detailing save our show campaigns for series like Star Trek, Designing Women, Veronica Mars, and our very own Chuck. After a successful showing at festivals across North America, the doc is now available on DVD and VOD.
And, bonus, if you purchase the movie on DVD or iTunes, you get 50 minutes of extra footage including extended scenes from the Chuck segments!
Find United We Fan on Amazon, iTunes, or your preferred VOD services.
Disclaimer: This post contains affiliate links. Commissions earned via these links are used to keep the lights on here at CTV.