Chuck fans, we have a special giveaway to share with you all this week. In honor of Chuck's season 3 finale in North America (May 24) and season 3 premiere in the UK (May 31), we've teamed up with Scorpion Shoes to give one lucky winner a pair of Converse sneakers!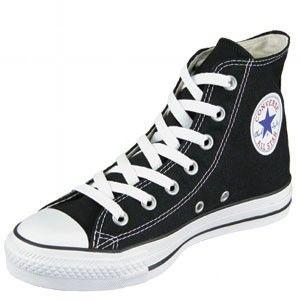 The classic Converse sneaker is our hero's shoe of choice, whether he's kicking it with Morgan and the XBOX or all slicked up in a tux. Scorpion Shoes is the largest seller of Chucks in the UK, providing wannabe spies and self-proclaimed nerds with footwear since 1995. They have an impressive selection of Converse styles to choose from: will you choose black like Chuck's or go for green to match your Buy More shirt or perhaps you'd prefer blue to go with your Orange Orange uniform? The choice is yours!
Don't want to count on winning, but still want a pair of Chucks? Scorpion Shoes is offering a special discount for Chuck fans: enter CHUCKME in the promocodes box and receive 20% off your order!
How to Enter
This contest is open to Chuck fans worldwide.
Complete the form below and click Send.
Be sure to use a valid email address!
One entry per person.
Entries must be received by 11:59PM Pacific on Monday, May 31, 2010 to be eligible.
One (1) winner will be randomly selected from eligible entries.
Winner will be notified and put in contact with Scorpion Shoes to choose and receive their prize.
Our standard contest rules apply.
Good luck!
**This contest has concluded. Congratulations to our winner, Ron M.!**