(Warning: Spoilers ahead!)
Schwartz & Fedak have already stated that we'll get an explanation about the purpose of the Gretas we've seen this season, and it looks like two of our favorites are returning to help with that. Stacy Keibler (Greta in 4.05) Tweeted this photo of herself with Zachary Levi, Yvonne Strahovski, and Isaiah Mustafa (Greta in 4.02) from the set of episode 4.18, "Chuck vs. the A-Team", earlier today.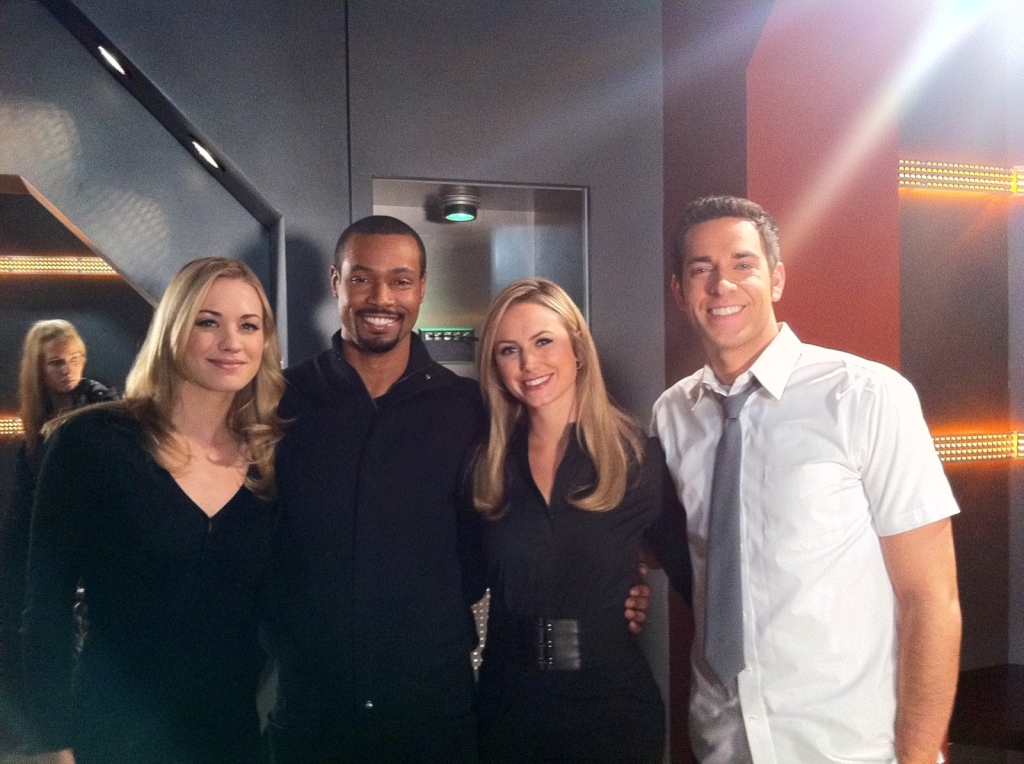 She also had the following interesting observation:
Krav Maga was sooooooo much easier yesterday without heels on. #OUCH #Chuck
Meanwhile, Isaiah Mustafa confirmed that he's shooting scenes with Robin Givens who will play the director of the NCS with her eye on Casey:
On the set of #Chuck with my fellow GRETA, @stacykeibler and the lovely @Robin_Givens. Soooo cool:)
What do you make of these clues, Chucksters?