And now, a note from Chuck fan Al Mosier: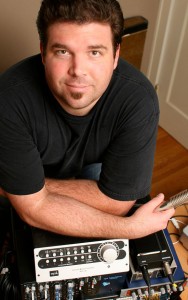 AN OPEN LETTER FROM BUY MORE, Boston;
Hey Chucksters! We've been hounding composer Tim Jones for a score soundtrack CD for over two years and I hear from a reliable source that while he'd love to do one, Warner Brothers Music and WaterTower Records has to give the official "go-ahead."
So our mission is to let them know how much we want one. I'm starting a letter writing campaign to show WB there are lots of us that would jump at the chance to own those amazing tracks Tim composed for the show over the last five years!
Just write a polite letter stating your request and some nice things about WB/Chuck. If enough of us do it, they'll have to bow to the pressure. NBC did.
Pop the completed letter into an envelope addressed to:
Ms. Bronwyn Savasta
Sr. VP Music
300 Television Plaza
Building 137, Suite 2061
Burbank, CA 91505
Stamp and mail. Simple.