Several months after Netflix stopped streaming Chuck, the entire series quietly appeared on Amazon Prime to stream free with a Prime membership.
We don't know how long Chuck will be available on Amazon Prime, but it should certainly be long enough to rewatch the entire series a couple of times. Go forth and relive the glory days, Chucksters!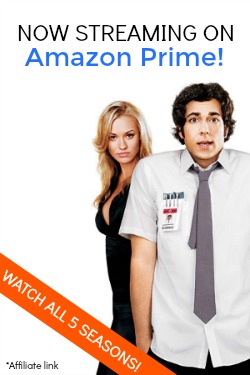 This post contains an affiliate link. If you purchase an item after clicking the link, ChuckTV.net receives a small commission which goes toward server fees.